Legacy grower "Red Ted" Blair's roots in the Emerald Triangle's cannabis community run deep. At the age of thirteen, he was introduced to the plant by his mother—a first-generation grower—and he has been immersed in cannabis cultivation ever since.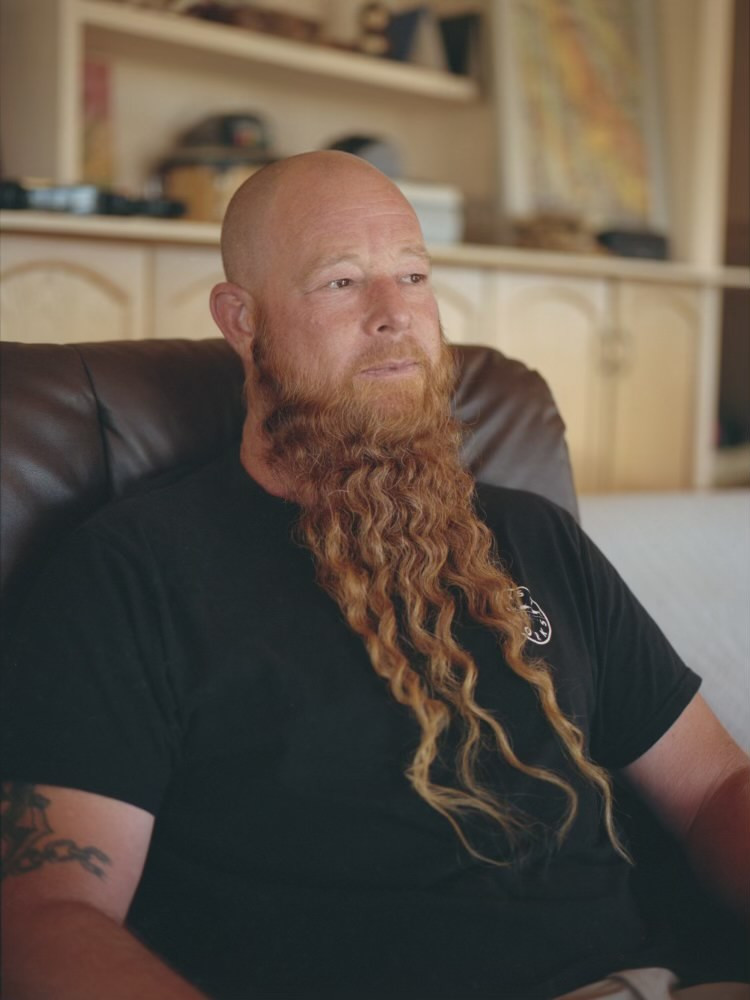 "My Mom showed me her green thumb in the garden," said Blair. "I ended up having a seed sprout on the deck, so I took care of it. That was when I fell in love with the plant. It was so satisfying watching the plant grow bigger and bigger with just water and sun."
Aside from a brief hiatus to finish high school and spread his wings a little, Blair has been growing steadily since that first sprout. He grew during the first boom days when "everything was outdoor and the prices were real good" through the era of canopies erected to hide from helicopters flying overhead. As the market moved out of the shadows, the veteran cultivator moved his operation back outside and started raising "big, giant plants again."
Winning strains
Today, Blair's brand, Canna Country Farms, is making a name for itself as a budding nursery, which stemmed from an impromptu collaboration with a long-time friend from the traditional market. Blair gathered 305 different crossbreed seeds, and one by one he's been cracking them, planting the females and, of course, sampling the fruits of his labor.
"I'm on number forty-seven now," he said. "After trimming the flower, I test it, dry it, smoke it, and pick out the ones I want to keep, and those are our own Canna Country Farm strains. The whole process has got me falling in love with all my seed strains and pheno-hunting in general."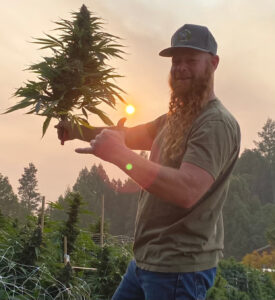 Blair's twenty-sixth strain was particularly popular, winning second place (out of 500 entrants) in the Sungrown Flower category at the 2021 Emerald Cup and first place in the Breeder's Cup. His number nine placed in the top twenty, and number three took twenty-first place.
"I just really liked [twenty-six]," said Blair. "Twenty-six wasn't a big producer and it has comparatively low THC, but it was a unique strain with a brilliant color and a rare terpene profile."
While the average consumer remains fixated on THC percentages as an indicator of how high they will get, Blair knows the terpenes do the heavy lifting. His twenty-sixth strain was brimming with a rare terpene called β-ocimene, which is thought to have anti-inflammatory and antibacterial properties. The strain also displayed a strong presence of β-caryophyllene, linalool, myrcene, limonene, α-pinene, β-pinene, and α-humulene, all playing an active role in the strain's unique character.
"Getting these terpene tests back is key, because I'm selecting my favorites based on flavor," said Blair. "I care about how it tastes and how it smokes."
Humidity control protects terpenes
Preserving terpenes on cannabis's path through the supply chain is of utmost importance to growers who are serious about delivering the best smoke to consumers. To keep his buds in award-winning condition, Blair uses Boveda's two-way humidity control terpene shield.
"Boveda's products really help to contain the moisture correctly, and they allow the terpenes to shine through," he explained. "If your flower is a little dry or a little wet, suddenly that terpene has a different flavor or a different nose. With the Boveda pouches, even if your flower is a little moist, it'll dry it out, and if it's a little dry, it'll moisten up. Having that two-way ability to keep your product fresh is super important."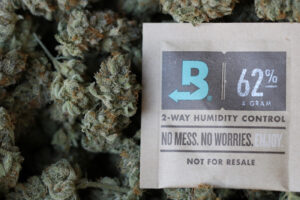 "Our mission is to protect terpenes and raise awareness about them," said Victor Villasenor, Boveda's senior brand manager. "When the farmer has worked so hard to achieve a specific terpene profile or a medical consumer is looking for a particular effect, it's really important the terpenes that create the effect actually arrive intact from the soil to the moment of consumption."
The Minneapolis-based company launched in 1997, providing humidity control solutions for cigar aficionados, acoustic guitarists, and eventually cannabis cultivators who sought to maintain freshness as the industry professionalized.
The company's sachets are produced with an all-natural saltwater solution. Placing them inside containers creates a terpene shield—a monolayer of purified water that encases the cannabis trichomes and protects terpenes against evaporation and degradation. For Blair, this approach to preserving the quality of his unique, terpene-rich strains is essential to meeting the standards he has developed over a lifetime of cultivation.
Canna Country Farms' future
Inspired by his success pheno-hunting and jaded by the downward pressure on independent growers, Blair is working to obtain a nursery license in order to formalize his endeavor. "Once I get my nursery license, I'm looking to get the mothers and clones out to a bigger nursery so they can produce thousands of clones for farmers," he said.
Despite the continued demand for hyped high-THC strains like Ice Cream Cake, Blair strongly believes a shift is coming toward terpene-forward genetics that offer consumers something different. "These [hyped] strains are being crossed over and over again to the point where they're getting weaker and [becoming hermaphrodites over time]," he said. "There's going to be demand for the unique strains, and I think we're growing something really special up here."
To learn more about Boveda and its two-way humidifier pouches, visit BovedaInc.com.