YAZOO CITY, Miss. — June 17 marked the fiftieth anniversary of the day President Richard Nixon declared war on drugs. Since that day in 1971, California has recorded more than 10 million felony drug arrests, including 1 million felony marijuana arrests, according to NORML.
Luke Scarmazzo is one of those statistics. A victim of flawed federal law enforcement policy, he remains behind bars in the federal prison at Yazoo City, Mississippi. He is thought to be the last remaining federal medical marijuana prisoner from California.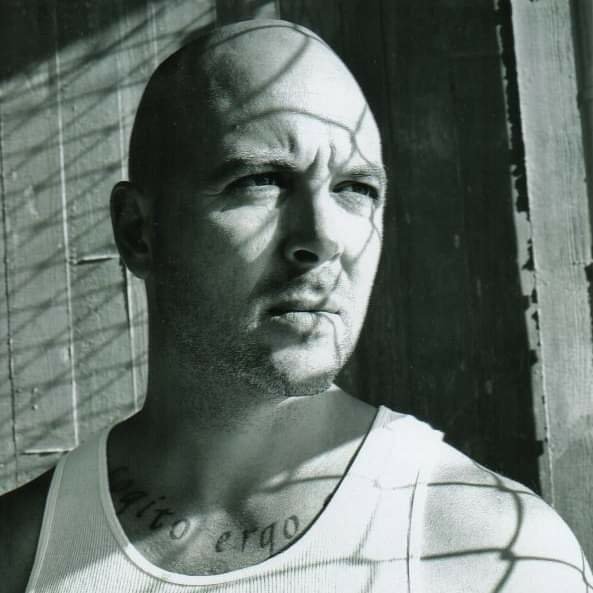 In 2006, the Drug Enforcement Administration raided Scarmazzo's Modesto, California, medical marijuana dispensary, California Healthcare Collective, and arrested him and his business partner, Ricardo Montes. The pair had operated legally under Proposition 215 for more than a year. Nevertheless, in 2008 they were convicted of operating a "continuing criminal enterprise." Scarmazzo was sentenced to twenty-one years and ten months in federal prison, and Montes received a twenty-year sentence. President Barack Obama granted Montes clemency and he was released in May 2017, but Scarmazzo's petition was denied. In January 2021 he was on the Trump administration's short list for clemency, but in the final hours someone removed his name.
Scarmazzo has served fourteen years and is not scheduled for release until 2027. A hearing on June 30 will determine the outcome of a recent release motion.
Via telephone, he discussed his situation and prospects for release this year.
MG: Does it surprise you that in 2021 the U.S. continues to hold people in prison for cannabis convictions? Medical cannabis has been legal in California for almost twenty-five years.
Luke Scarmazzo: If you'd told me that when we opened the dispensary in 2004, I would have said no way we'd still be incarcerating people for cannabis seventeen years later. It's ridiculous. We have close to forty states that have medical cannabis laws now, and sixteen or seventeen that have legalized recreational cannabis. It's traded on Wall Street. And yet we still have people doing hard time in prison? That's just crazy.
What types of conversations do you have with other cannabis prisoners?
I try to reiterate to them that they're not going to do their entire sentence, and the laws are changing. So, "stay active in the movement, stay reading and bettering yourself, and your sentence will end earlier than you think." Cannabis prisoners have kind of a special bond; we call each other cannabis brothers. We feel each other's pain, and we support each other in different ways.
What are your prospects for clemency looking like?
We actually had a really good piece of news. During a White House press conference, Press Secretary Jen Psaki was asked specifically about my case and whether Biden had any plans to release us or release me. She said my case would be applicable under President Biden's position on release and expungement of a cannabis felony. That was a big deal. But we haven't really heard much out of the White House since April, other than some rumors about what kind of cannabis clemency initiative and criteria they're coming up with.
Have you received any explanation for why your business partner and other medical prisoners were released but you weren't?
There's a certain school of thought that says, "Well, look, you should just come out and say you're sorry and you were wrong. That's what the prosecution and the [Department of Justice] wants to hear from you right now." And I'm just not going to do it. I don't feel that way. I don't feel like what we did was wrong. I feel like these incarcerations are a huge injustice. And I'm going to continue to speak my mind and be vocal about it.
Do you have suggestions for how activists and groups like Mission Green and the Last Prisoner Project could be more effective in helping cannabis prisoners gain their freedom?
With federal prisoners, the only people who actually have the power to change things are in the federal government and, ultimately, the White House. So, I stress to the organizations to do everything they can to get in contact with President [Joe] Biden [and prevail upon him] to release drug-war prisoners and change the [federal] law. In the media, we need to get our stories out there in some of the major publications and on some of the major news sites. I'm not saying any one organization isn't doing enough, because they definitely put forth energy and effort. But I think we can all do more, and I wish the whole movement would come together and focus their resources and energy and attack it that way. I think we would get a lot more traction.
Are you able to engage in any type of political activism from prison?
I'm able to post on my Facebook site and advocate for change that way. As far as physically in the prison, anything we do that is a group demonstration or any kind of political activism is technically a violation of prison rules, and they could put us in solitary confinement. So, it's a fine line you have to walk to advocate and still follow prison rules. For example, on March 1 every year, we do a national cannabis prisoners' fast day. We ask all the prisoners and their supporters and family members to fast on that day, and that shows camaraderie and lets people know, "Hey, I see you. I see what you're going through. I'm here with you."
Do you have any interest in rejoining the cannabis industry when you are released?
A lot of it depends on how I'm released. If I'm released based on one of the motions, I'll technically be on supervised release, which is another word for federal parole. So I won't be able to be involved in anything that deals with the cannabis product or the actual plants. But if President Biden was to release us and expunge our records, then it would present a bunch of different opportunities. Either way, I still want to be involved with advocacy, of course, especially if there's any more cannabis prisoners left when I get out. I'm also interested in some of the branding stuff that's going on in the industry and with public speaking or talking at seminars.
The hearing
Scarmazzo's motion for release will be heard during a session scheduled to begin at 10 a.m. June 30. Scarmazzo's case is expected to be the final of five to be presented.
Interested parties may listen to the proceedings via telephone by calling 1-877-402-9757 and entering access code 6966236# at the prompt.
"I will either be granted my freedom or denied," he wrote on Facebook. "Will cannabis justice be served?"