Brad Rogers learned about the potency of brand equity early in his career, long before the first sale of legal cannabis took place in his native Canada. The co-founder and chief executive officer at Michigan-based multistate operator Red, White & Bloom was in his mid-20s and serving as vice president of production for Somerset Entertainment, a Toronto-based audio company that recorded and sold themed CDs to big-box retailers under household brand names.
"I would go to Russia and record the Bolshevik Orchestra doing Puccini's greatest hits, call it "Dinner in Italy," and put the Food Network logo on it," said Rogers, now 49. By nestling the CDs strategically in the candle section at stores like Walmart and Target, the company sold millions of copies to soccer moms looking for romantic dinner music. "That was my first taste of the power of great brands. I learned how to take brand equity and trust and apply it to related or supplementary products."
The early revelation guides a core part of Red White & Bloom's (RWB) growth strategy, most evident in its $26-million licensing deal with iconic magazine-turned-omnichannel-brand High Times. Rogers's company licensed the exclusive rights to the High Times name in Illinois, Florida, and Michigan, which is RWB's dominant market. There, its first wave of High-Times-branded flower, vapes, and gummies completely sold out on their first day on the market.
"High Times is a staple in the cannabis industry and, in my opinion, the only brand that has stood the test of time on many fronts," Rogers said. "From the massive distribution of their magazine to the Cannabis Cups, we are taking this mindshare to market with a consumable product that lives up to the High Times name."
Rogers is banking on the "halo of trust" the High Times name and Platinum Vapes (which RWB acquired in June 2020) can bring to the company's forthcoming portfolio of house brands. In support of what he considers compelling consumer-facing assets, Rogers quietly is ramping up 500,000 square feet of THC cultivation; another 500,000 square feet is scheduled to bow later this year. Additionally, the company is eyeing 3.6 million square feet of hemp cultivation (including deals not yet closed). RWB also has eighteen dispensaries either open or ready to open in Michigan and an additional eight High-Times-branded stores in the works in Florida. (In February, the company made a major statement about its intentions in Florida by acquiring all Acreage Holdings' assets there.)
The rapid-fire acquisitions and vertically integrated approach give RWB the scale and operational heft to dominate in limited-license and vertical-only markets, flooding them with name brands and capitalizing on the fact brand loyalty nationwide is very much up for grabs.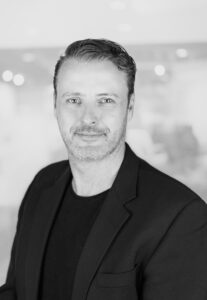 "Buy, then build," Rogers said, pointing to the time-honored strategies employed by Procter & Gamble and Constellation Brands. Both mega-corporations maintain brand portfolios catering to consumer segments instead of creating a parent brand that tries to be all things to all people. "The industry is changing rapidly. One brand is not going to stand out; it will be multiple brands. Red White & Bloom's strategy is to flank our flagship brands with others we're able to sell to different psychographics and demographics."
Despite the acquisition spree, Rogers is a devout believer in maintaining strong fundamentals and good business practices. He doesn't buy into the scale-at-any-cost, topline focus that underpins tech economics and seemed to define the first wave of legal cannabis. "I just don't understand this cash barbecue thing that's been going on, especially in this margin business," he said, lamenting the billions blown by the original multistate operators. "Don't get me wrong. You need capital to build, but you have to have a sound strategy, stable infrastructure, and a smart management team to support that.
"We spent $180 million and are on track to be really close to the top five within this year," he added. "I think with close inspection, ours is one of the most judicious uses of capital this industry has seen."
Those are bold predictions, but few want to bet against Rogers. Since entering the cannabis industry in Canada in 2012, he has helmed companies that consistently outperformed the market, maintained strong balance sheets, and delivered healthy returns for investors. His company Mettrum Health Corp. was one of the first fully licensed medical cannabis companies in Canada, growing into a mammoth that supported more than 15,000 patients and 665,000 square feet of cultivation. An ascendant Canopy Growth Corporation scooped up Mettrum in 2017 for about U.S. $300 million, a record at that time for a cannabis deal.
Under its Spectrum brand, Mettrum pioneered a color-based product-naming system long before brands like dosist and Canndescent shunned strain names. Rogers said the move was aimed primarily at doctors, not patients. "Doctors were the gatekeepers in the Canadian medical market back then, and many we spoke to would say, 'You expect me to prescribe Green Crack or Gorilla Glue?' Never in a million years. We knew we had to do things differently."
This canny sense for subtle innovation carried over to CannTrust, a then-struggling operator with just a couple thousand patients. The company tapped Rogers for president after he exited Canopy. Under his watch, CannTrust began prioritizing consistency and standardization across product lines.
"As I saw it, the market was crying out for that at the time," he said. "It seems obvious to say it now, but people wanted consistent dosing. They didn't want to guess the THC content. I knew that in order to create serious pharmaceutical products, we had to treat the crop like a commodity and achieve consistency rather than shrouding it in this magic aura."
By investing in state-of-the-art grow facilities operated by Ph.D. horticulturalists, Rogers briefly revitalized CannTrust's fortunes, adding around 75,000 patients in eighteen months and taking the company to a reported market cap of CAD $1.5 billion. As Rogers tells it, his belief the real opportunity lay over the border wasn't shared by the company and they parted ways. Rogers departed for Michigan—then a burgeoning medical market with a wealth of untapped potential—and his former employer began a downward spiral culminating in a well-publicized scandal involving unlicensed facilities.
And yet, despite a career spent at the upper executive level of Big Cannabis, Rogers retains a humble, everyman nature that's at pleasant odds with some of the more spotlight-thirsty CEOs and founders. Perhaps it's his Canadian roots, or that he replanted them in the American Midwest, a region known for its straightforward, down-to-earth business culture. But it's his innate passion for strategic growth that really shines through in conversation.
"Have you ever played [the strategy game] Risk?" he asked with a glint in his eye, showing the still-burning competitive ember from his high school days when he played elite hockey. He outlined RWB's strategy for conquering markets, moving his hands around an imaginary Florida peninsula as if dispensaries were cavalries and cultivation were artillery. "I love how the pieces of the puzzle fit together. The money, the infrastructure, the people, the markets. It's exciting!"
But Rogers also expresses a quiet pride in the sense of responsibility that comes with supporting thousands of employees and helping them develop careers in a new industry. "I feel truly blessed to be able to help others in that respect and to bring a whole new industry to the economy," he said.
Time will tell whether Rogers can repeat his string of success in the ultra-competitive, awkwardly regulated U.S. market. Red White & Bloom's well-capitalized competitors are becoming more efficient, and the great unknown of federal legalization looms somewhere over the horizon. But there's little doubt about Rogers's considerable track record for betting big on what's next…and winning.